© Lamination Preservation Gallery established 1995 Capital District -Albany, Troy, Saratoga, Schenectady, Guilderland NY

Contact
LAMINATION PRESERVATION GALLERY
and FRAMING
6005 State Farm Road
Guilderland, New York 12084
U.S.A.
Phone: 518-464-8933
e-mail:
lampresinfo@gmail.com
www.xara.com
Plaque Mounting and Flush-Box Mounting by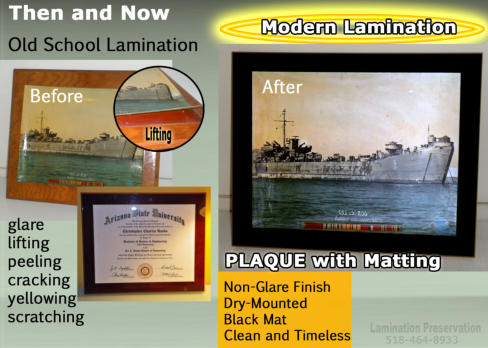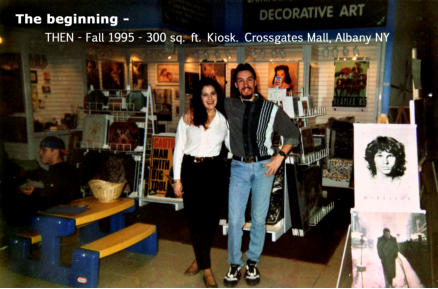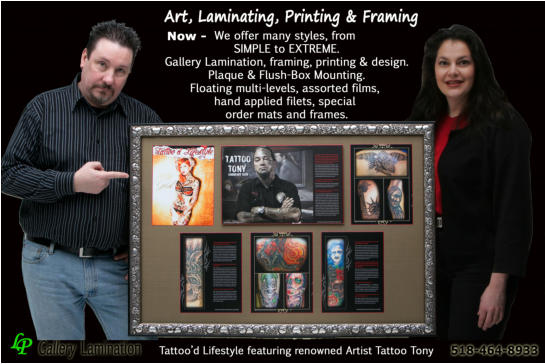 We provide our services through-out the United States to
all types of industries & businesses in corporate America,
decorators, printers framing galleries & shops and to you!
Innovating Wall Art and Graphic Displays since 1995
Welcome to Lamination Preservation Gallery & Framing On-Line!
THE CREATION OF LAMINATION PRESERVATION GALLERY and FRAMING
CONTACT INFO -
HISTORY and ABOUT US

NOW
-
We wanted to be more connected to and
in the heart of our neighborhood, rather than in
a Mall on the outskirts of our town. We took a
leap and decided to move into a dilapidated Strip
Plaza. It was right in the heart of our community.
We moved into the strip plaza in the Fall of 1998.
The Plaza was undergoing a major renovation.
We were the first and only tenant, through-out
the very long very cold winter until the summer
of 1999. We celebrated the completed
renovations and fellow tenants moving in
by hosting the 1st Community Day the Plaza
ever had.
We enjoy and have always felt it is a
responsibility to be a part of the fabric of our
community. You will find us involved in many
local neighborhood and charity activities.
We began with one product, the plaque. Now,
we have expanded our product line, producing
Custom Made wall decor, providing printing,
laminating, mounting and framing.
THEN
-
Humble beginnings in the Fall of 1995,
with just a 300 square foot kiosk in a corner of
the second largest shopping Mall in New York
State. We had one Lamination style and carried a
couple of poster companies. Our set-up was a
few folding tables and a coloring table for
children. Two months into our adventure, we
expanded moving into a new 2000 square foot
in-line storefront within the Mall. We offered a
huge retail selection and custom service for
personal items.
After spending just three years in the Mall, we
had grown to 3600 square feet of retail space.
This "framing" style may be new to you.
However, the concept of Plaque and Flush-Box
Mounting has been around for quite awhile. Back
then it was not nearly as refined as our process is
today! We found one piece from the 1960's. It
had been made in Copenhagen. It was a drawing
mounted on chip-board and had a thin decoupage
type coating on the photo.
The oldest piece we have seen was brought to us
to be restored. It was from the 1940's. Old school
style! A slab of wood with laquer on the surface.
During the 1970's modern Plaque and Flush-Box
Mounting made it's debut in North America. We
have been making, developing and refining our
Lamination craft since 1995.
A BRIEF HISTORY OF LAMINATION